THIN WHITE LINE, Bad Boy Rockers #1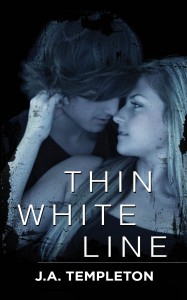 Good girl gone bad…
Kenzie's picture perfect California life is turned upside down when her father leaves the family for another woman. Within months, she goes from private school and posh beachside living to public school and a sub-par apartment in rainy Washington.
On her first day at her new school, Kenzie is reunited with her cousin Brooke, a rebellious senior who sings in a popular rock band with two of the sexiest men Kenzie has ever met.
Kenzie is soon swept into a world of partying, concerts and tattooed bad boy rockers. Just when she starts to feel like she finally belongs, a single night and a fateful decision changes everything.
THIN WHITE LINE is a New Adult Contemporary Romance
**Mature Content Warning** This book is recommended for ages 17+ due to sexual situations, drug use and strong language.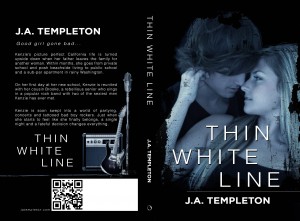 RYDER'S REDEMPTION, Bad Boy Rockers #2
Badboy rocke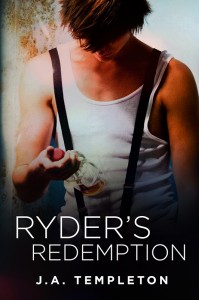 r Ryder has a reputation for partying hard. He's used to having any girl he wants, any time he wants. No one has ever refused him—until he meets Kenzie. Ryder let her slip through his fingers and now she's madly in love with his best buddy.
Ange is Kenzie's BFF, and she's had a thing for Kenzie's brother, an all-star athlete with a chance to go pro. Just as the man of her dreams starts showing interest in her, Ange finds herself in the unenviable position of playing babysitter to a druggie rocker who thinks he is God's gift to women.
Ryder's on the verge of losing everything and everyone he holds dear, when Ange throws him a lifeline…but will her love be enough to save Ryder from himself?
RYDER'S REDEMPTION is a New Adult/mature YA (17+) Romance, and the second book in the BAD BOY ROCKERS series.