After divorcing he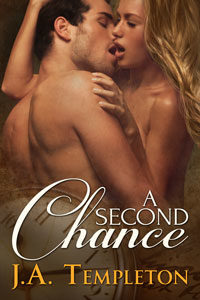 r unfaithful husband, thirty-nine-year-old Deanie Johnson is ready for whatever life has to throw at her. When she meets a frizzy-haired old woman who asks her if she wants another chance at love, she says yes…and wakes up in Regency England in the body of a twenty-four-year-old beauty, and discovers she is married to a gorgeous viscount—who absolutely despises her.
Reece Rayborne cannot believe the changes in his wife since her miraculous recovery. The adulterous, cruel woman the ton nicknamed "The Ice Princess" is anything but cold. In fact, he is soon falling victim to her charms once again. Even though she is now the wife he always longed for, he can't bring himself to risk having his heart broken a second time by the same woman.
A Second Chance is an ADULT ROMANCE recommended for readers 18+.