Welcome to the website of fiction author J.A. Templeton! I'm so glad you dropped by. I write in multiple sub-genres of romance. Please feel free to explore and find out more information about me and my current releases.
Recent Release!
RETURN TO ME (Vampire Regency Historical Romance)
Betrayed by her uncle, the magically inclined Lady Gabrielle Wentworth has been sold into a betrothal with a man who will surely be her ruin. To survive and to avoid being labeled as a witch, she must accept the help of a five-hundred-year-old vampire who is as dangerous to her chaste body as he is to her fragile heart…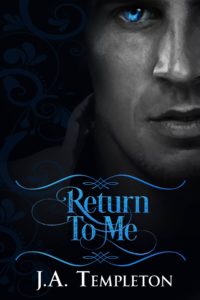 Haunted by the woman who so resembles his dead wife, Darius MacLeod finds it impossible to walk away from Gabrielle and her plight. So he spirits her out of London and into his Scottish castle, where he will be torn between his role as her protector and his ravenous desire to turn her into his immortal love for all eternity.
NOTE: RETURN TO ME is an adult romance intended for mature readers over 18. The novel was released by The Penguin Group in 2008, and was rewritten and revised in 2017.